World
Spain cheers as crown princess comes of age in boost for monarchy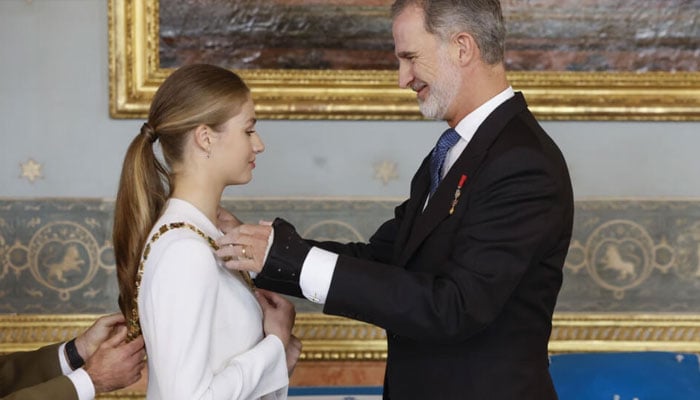 MADRID: Princess Leonor, heir to the Spanish crown, swore loyalty to the constitution on Tuesday, her 18th birthday, a legal milestone that royal watchers hope will turn the page for the monarchy after several years marred by scandal.
Her parents, King Felipe VI and Queen Letizia, and younger sister Sofia watched on as Leonor took the oath before a joint session of both houses of parliament. Outside, flag-waving, cheering crowds watched the brief ceremony live on giant screens set up around Madrid.
"So proud to live such a day in Spain, it should have been a national holiday," said Blanca Palomares, a 23-year-old student who watched the ceremony in the Puerta del Sol square. Wearing a white suit, Leonor pledged loyalty on the same copy of the constitution as her father 37 years ago.
"I swear to faithfully fulfil my duties, to protect and have protected the Constitution and its laws, to respect the rights of citizens and autonomous communities and to be faithful to the king," she said. Loud applause erupted in the chamber after, as the king embraced his oldest daughter.